CEO Message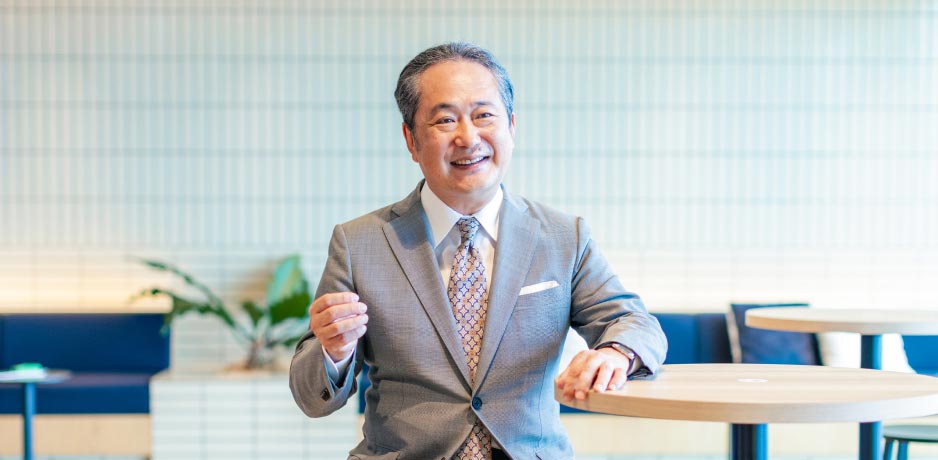 Through our pursuit of sustainability, we delight people beyond their wildest dreams.
In 2021 we revamped our mission, vision, and value, and established them as the basic approach for DeNA sustainability initiatives.

In particular, under DeNA Promise in Value we have "Acting Sustainably" wherein we promise "As a global citizen, we strive for harmony with the economy, society, and the environment in order to contribute to a sustainable future."

The environment surrounding us is constantly changing, including the impact of the spread of COVID-19 and the intensification of disasters due to climate change. In addition, as the world's values become more complex and diverse, we believe it is important to bring the wishes of various people to fruition. Under these circumstances, a company, a place where many people spend their lives, must be able to contribute to passing on the global environment and culture to the next generation. For that purpose, DeNA will further enhance our three non-financial core competencies of Technology & Monozukuri, Organization & People, and Home Base (Yokohama / Kanagawa).

For our Home Base, if you examine a map of the Yokohama you will see how Yokohama Stadium is at the heart of the city. The stadium is the pride of the people of Yokohama, and is a connecting point for many appealing spots such as Yokohama Chinatown, Yamashita Park, and Isezakicho. In this location, being able to provide not only sports content but also start to build up experience activating the community is incredibly meaningful.

In this way, we at DeNA will contribute in our own way to the communities, regions, and spheres in which we are involved, and strive to create even greater value. Making the aspirations of many people come true and passing that on to the next generation is how we can contribute to sustainability.

We will continue to pursue sustainability in a broad sense, including not only environmental issues such as climate change and energy, but also cultural and social value creation, in cooperation with various stakeholders, and deliver on DeNA's mission, "We delight people beyond their wildest dreams."
President & CEO
Shingo Okamura